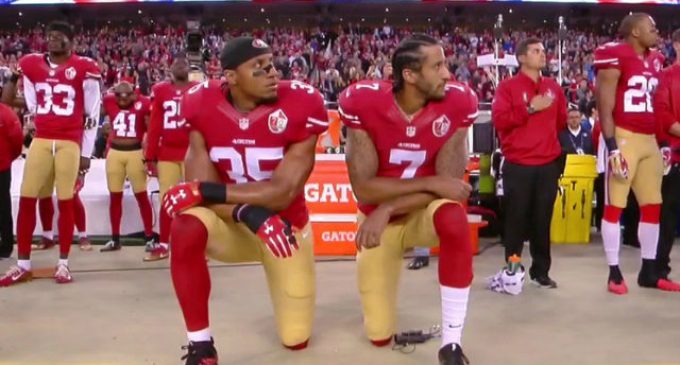 A Florida high school teacher was forced to remove a poster of Colin Kaepernick from her classroom after backlash from members of the community who found the display "offensive."
A video posted to social media shows math teacher Alissa Perry becoming emotional as she's forced to remove the artwork she made for Black History Month. The video was originally uploaded by student Jaidyn Etheart and immediately went viral, having been viewed more than 2 million times as of Friday afternoon.
"Thank you all for participating in this," Perry says in the video as her voice begins to quiver. "I'm going to go ahead and remove this."
The school district that the poster has caused a "disruption" on campus, and the number of calls and emails they received in criticism of it led them to finally ask for its removal.
Continue to the next page for more details plus video.