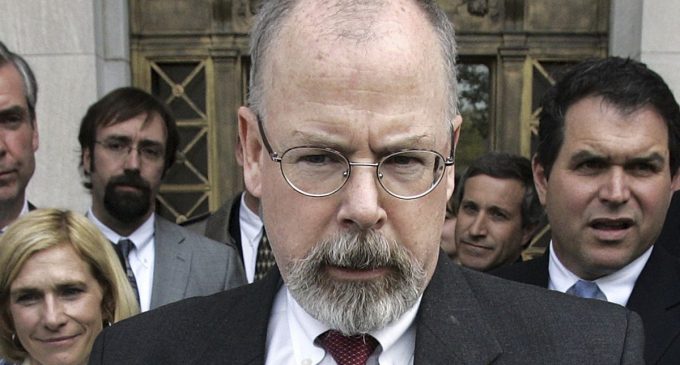 Special Counsel John Durham, you remember him, the man appointed during the Trump administration to investigate the origins of the FBI's 2016 Russia probe, is about to present evidence to a grand jury and is preparing a lengthy report expected to be completed by the end of the summer. You aren't the only one who has completely forgotten about the investigation. Durham's sudden surfacing has rattled folks in the Beltway this week… and for good reason.
Durham's review has gone on longer than the two-year tenure of special counsel Robert Mueller, causing many people to forget that Durham was even still in the game. That is, until a grand jury has indicted Michael Sussmann, the lawyer accused of making false statements during the 2016 presidential campaign to slander then-candidate Donald Trump.
The Wall Street Journal reported that Durham is presenting evidence against FBI agents and possibly others in the use of false information during the investigation – with the "others" being the who's who of Washington politics.
And looking at Sussmann's indictment, it appears that the WSJ is correct.
Move to the next page for details.