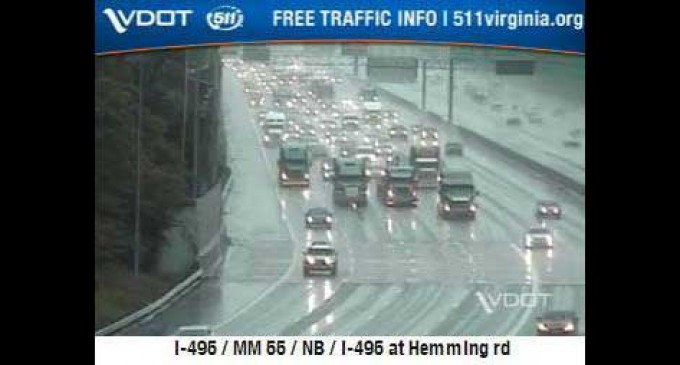 This weekend the nation's capital expects to see protests by truckers, bikers, and veterans groups, Americans fed up with the Obama administration.
The "Truckers' Ride for the Constitution" has started and Virgina State Police report increasing truck activity.
From My Fox DC:

Just before 9:00am, four trucks began driving side by side on the inner loop in Fairfax County, slowing traffic down to about 15 miles an hour.

Troopers stopped the trucks and gave them a warning. No tickets were given out.
The rally, "Truckers Ride for the Constitution," is calling for 10,000 truck drivers to show up Friday morning and circle I-495 for the next three days, according to a Facebook page for the event, which had attracted more than 127,000 "likes" by Thursday evening.
The group "2 Million Bikers to D.C." made a statement in support of the truckers. The group plans to organize a protective detail for WWII veterans to monuments, said co-organizer Benn Pam.
From WND:

Earlier, the "Million Vet March on the Memorials" was announced for Sunday at 9 a.m. Eastern at the World War II memorial on the National Mall, the location where rangers under orders from the White House tried, unsuccessfully, to prevent vets from visiting.
Source: WND
Source: MyFoxDC
Photo: Virginia DOT webcam