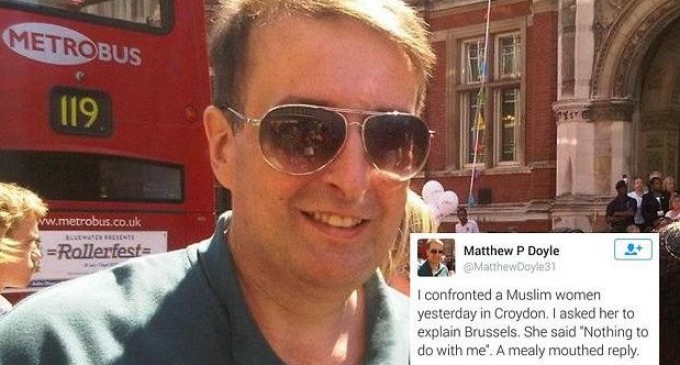 Matthew Doyle stopped a Muslin woman on a London street and challenged her to "explain Brussels," referring to the bomb attacks on the Belgian capital's main airport and Metro system.   The woman said "nothing to do with you" and walked away ending the encounter.
That evening, Doyle, 46, a partner at a London-based talent and PR agency reported the encounter in a tweet.  Immediately he received a flood of angry, hate-filled responses.
Go to the next page to find out what happened to Matthew Doyle.