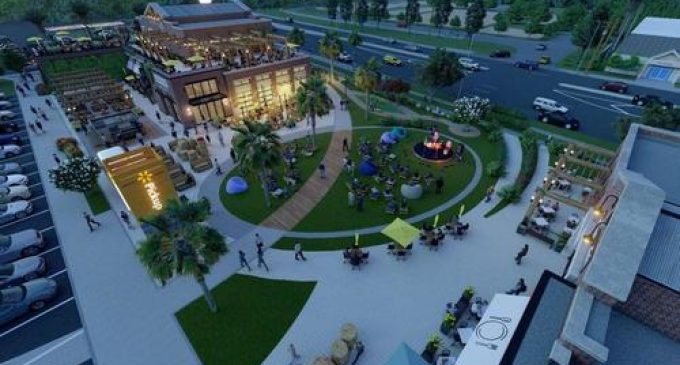 Walmart has long been criticized for destroying communities by putting small mom-and-pop stores out of business. This not only kills off more jobs than it creates, but as shoppers stop patronizing little boutiques the look of "Main Street" in these small towns and cities is decimated.
For example, in 2006 the big-box retailer promised to bring jobs to the Chicago's struggling West Side. But according to a study by Loyola University, within two years of Walmart's opening its doors 82 local stores went out of business.
This is far from an isolated event. Peer-reviewed surveys across the country all reach the same conclusion: when Walmart moves in, small businesses and jobs they provide move out. And Main Street dies.
It would seem, however, that Walmart is just getting started. A new concept, called The Town Center, is part of an overarching strategy to weave Walmart deeper into the fabric of the nearly 5,000 U.S. communities it 'serves'.
Turn the page to see what Walmart has up its sleeve.