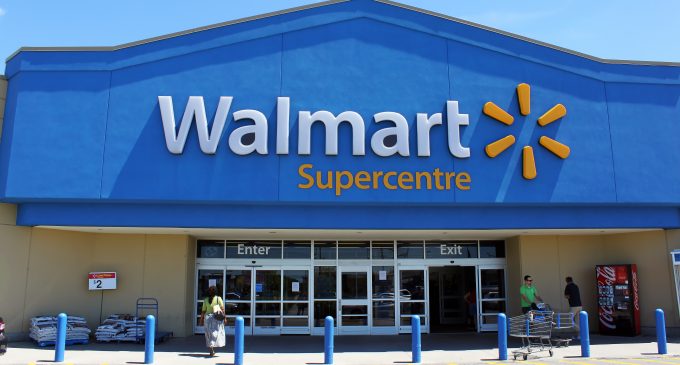 Walmart has now banned customers from open carry inside their stores and is pressuring the White House to enact new gun controls.  The shopping giant will continue to allow permitted concealed carry inside its stores but not allow open carry, even in states where open carry is legal.
Walmart CEO Doug McMillon announced Tuesday that the store will stop selling handguns, their ammunition and short-barrel rifles.
"After selling through our current inventory commitments, we will discontinue sales of short-barrel rifle ammunition such as the .223 caliber and 5.56 caliber that, while commonly used in some hunting rifles, can also be used in large capacity clips on military-style weapons," McMillon said in a memo to employees on Tuesday.
Walmart CEO Doug McMillon used a memo to announce the open carry ban: "We believe the opportunity for someone to misinterpret a situation, even in open carry states, could lead to tragic results. We hope that everyone will understand the circumstances that led to this new policy and will respect the concerns of their fellow shoppers and our associates."

McMillon said that after talking to people "inside and outside of [Walmart]" the company has also decided to send "letters to the White House" to ask for "common sense measures" on firearms. He said, "Congress and the administration should act."

Walmart is also discontinuing the sale of ammunition for AR-15 and AK-47 style rifles and will cease all handgun sales in the state of Alaska.
See the video below for more. The video mentions an article about a new scheme between George Soros and Rep. Adam Schiff to destroy the gun industry, find that article HERE.
Source: Breitbart