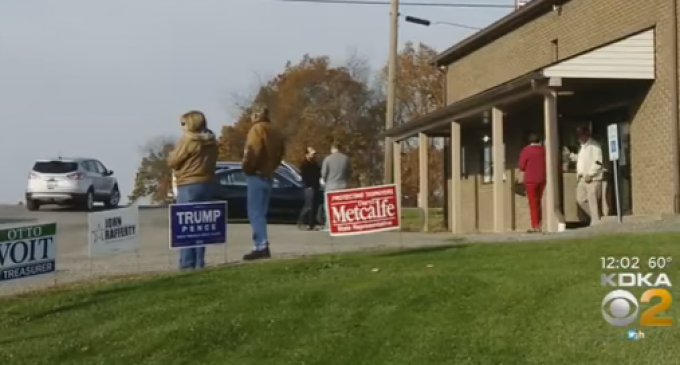 Stories of voting machines preventing voters from selecting Trump have been reported on this election day.  Instances of voting irregularities such as this have been reported previously as early voters have claimed to have had the same experience of their votes being switched to Hillary Clinton.  If it were just a matter of the voting machines being junk, you would expect the errors to be evenly divided with half of the problems preventing a Trump vote and half the times preventing a Clinton vote.  But that's not what is being reported.
If indeed this is deliberate voter fraud, and it certainly seems that way, it takes a lot of guts to continue a vote-rigging method that has already been exposed.  In other words, it takes a Hillary to try to pull this off.
More on the story on page two.