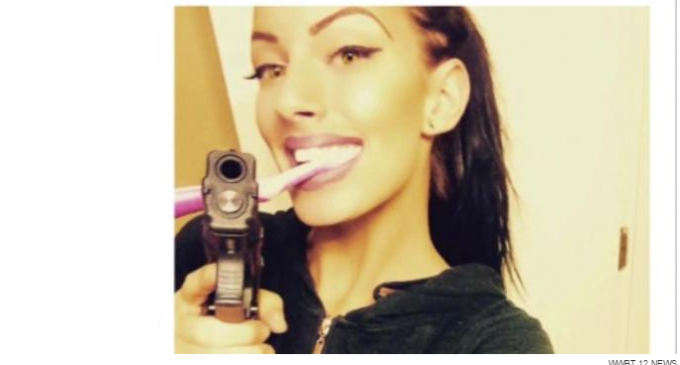 A woman from Chesterfield, Virginia was arrested last month and faces a Class 1 misdemeanor that could stick her in jail for a year and result in a $2,500 fine.
The crime? Trading insults with someone online and posting a picture of herself holding a gun.
26-year-old Kristin Holmes got into an argument on Facebook with a woman who had mistaken her for someone else.
MOVE ON TO PAGE 2: