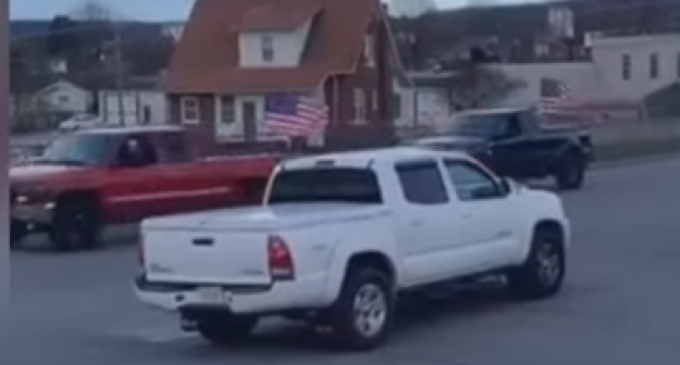 High school students in rural Virginia have taught school officials a lesson of their own. "Don't tell us we can't fly the American flag!" They defied the order by flying the flag anyway in a show of unity.
Earlier this week, an administrator at the Virginia school reportedly told several students that they could no longer fly Old Glory on their trucks because it was potentially "offensive" and "disruptive."
Local residents responded in support by posting photos of the caravan of trucks driving through Rocky Mount, Virginia, with the flags flying.
In an area located east of Roanoke and Christianburg, it's almost surreal that a school administrator would issue such as order.
Consider how incongruous it is for a government school administrator to have found the display of the American flag "offensive." How could such a thing occur in a taxpayer-funded institution?