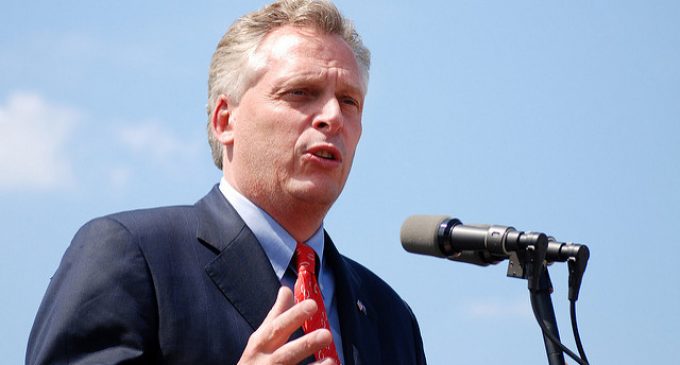 Virgina Governor Terry McAuliffe may not be known for much, but he seems to be taking on a cause that is making him notable for all the wrong reasons.
McAullife first made headlines during the 2016 presidential race. As the governor of a potential swing state, McAullife tried to give Hillary Clinton every advantage she needed to keep Virgina blue. He did so by granting voting rights to convicted felons in the state; because felons vote Democrat. The effort failed, as the order was done in direct opposition to an earlier court ruling.
Clinton wos the state regardless, beating Donald Trump by five points, but McCaullife has been unwilling to cooperate with voter fraud investigations after the fact.
This week, McCauliffe vetoed a bill that would allow Virgina to identify voters registered in multiple states.
Read about McAuliffe's attempts to stop election investigations in his state on the next page: