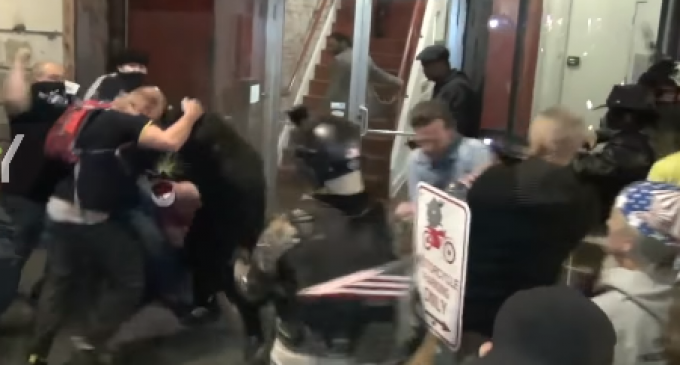 The latest brawl in the ongoing feud in Portland between Antifa and the right-wing group Patriot Prayer saw an escalation in violence as demonstrators launched rivaling protests.
Protesters used "bear spray, bare fists and batons" to attack each other outside a bar before riot police showed up to stop the chaos, according to The Oregonian.
Prompting the conflict was an event held earlier in the day by members of Patriot Prayer entitled "Flash March for Law and Order".
"There's people that are running around and assaulting innocent bystanders," said Patriot Prayer leader Joey Gibson — a well-known political activist. "The mayor didn't do a damn thing about it."
Portland Mayor Ted Wheeler has come under fire for allowing Antifa members to direct and block traffic as well as harass drivers.
Check out the violent clashes on the next page as well as the mayor's response.