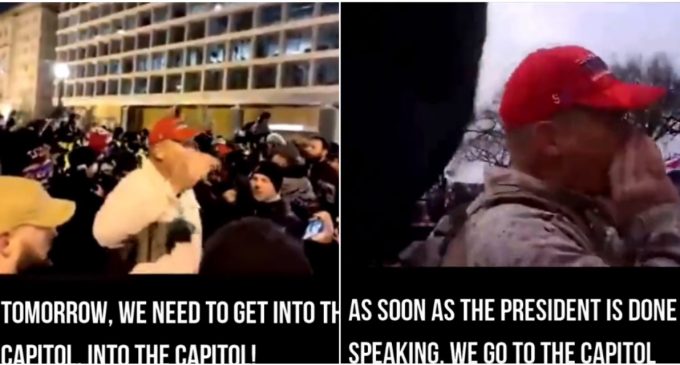 Since the riot on January 6th took place, many patriots, certainly followers of this website, suspected that the breach of the Capital building was a setup carried out against Trump supporters.
Reporter Darren Beattie of Revolver News claimed that the FBI was quite possibly involved in the incident.
Beattie points to the fact that there are several 'unindicted co-conspirators'  in charging documents related to the event. These individuals 'appear to be much more aggressive and egregious participants' and could point to either FBI operatives, or 'protected' agitators working with the agency.
BREAKING: @DarrenJBeattie of Revolver News breaks down the involvement of FBI operatives who organized and participated in the January 6th Capitol riot. pic.twitter.com/t1UOnT5zgc

— Rep. Matt Gaetz (@RepMattGaetz) June 16, 2021
Add to this a "Justice for J6" rally photo showing rather suspicious-looking characters of the same build and dress. President Trump called the event "a setup."
Pockets bulging with nothing in them

The same digital watch (non apple)

All black sunglasses

Athletic builds

Dude still wearing his dress socks

Well groomed short faded haircuts

Suspiciously watching someone record them in a group

This is a piece of art https://t.co/PqRLuHlKHK

— ELIJAH (@ElijahSchaffer) September 18, 2021
Move to page 2 for more.