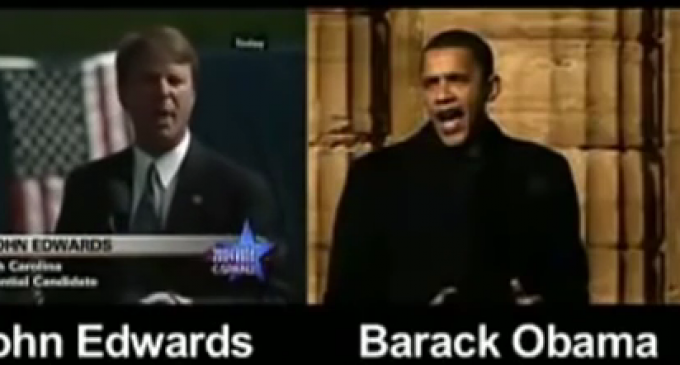 The hypocritical pundits currently stewing in poutrage over Melania Trump's alleged plagiarism of Michelle Obama at the Republican National Convention will likely cool their jets when they're reminded of several other egregious examples of plagiarism.
Examples involving President Obama, of course, and thus ones that they would rather not talk about. Back when he was still just a senator from Indiana pining for the White House, Obama was caught lifting material not once, not twice, but three times. On top of this, his speechwriters cribbed material from not one, but two politicians: disgraced congressman John Edwards and Massachusetts governor Deval Patrick.
The same year that Obama and Edwards faced off in the Democratic primaries, the former used language when announcing his candidacy that bore an almost word-for-word resemblance to that used by his rival almost four years earlier. In fact, aside from minor variations in phrasing, the speeches are practically one and the same.
See Obama's plagiarism on the next page: