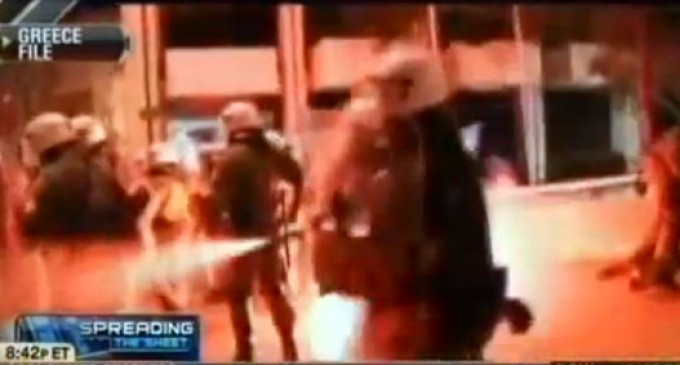 Is America headed the way of Greece with food riots and similar violence? The Department of Homeland Security (DHS) is preparing for trouble in New York as November 1, 2013 looms. This is the date when food stamp entitlement levels are set to be reduced. The DHS hopes $80 million in extra security personnel and equipment will fend off any violent demonstrators near IRS and other facilities.
People are beginning to realize: What the government gives, it can take away.
TeaParty.net Chief Strategist Niger Innis:
Take the boot off private sector so it can do what it does best: offer good jobs.
Share if you agree!
Source: YouTube
Photo: YouTube