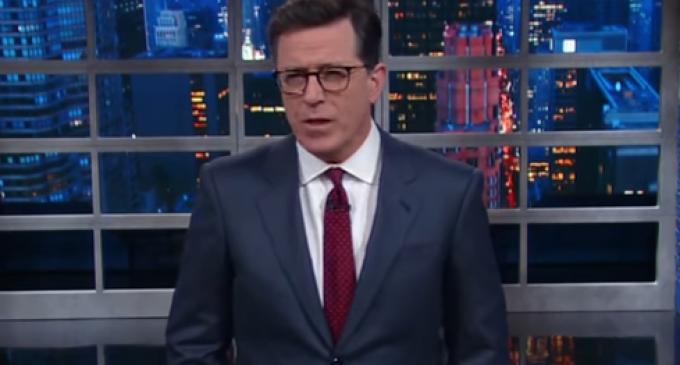 Stephen Colbert may not like Donald Trump much, but he's certainly got Trump to thank for his most recent success. Ever since Trump got elected, Colbert has used his show to attack the President of the United States. This week, Colbert went even more unhinged than usual.
Maybe that's not an accident. Since Jimmy Kimmel and Colbert replaced Jay Leno and David Letterman, respectively, Kimmel dominated in the ratings. His goofy and lighthearted demeanor was in stark contrast to Colbert's angry hour of liberal programming. But liberals eventually turned their back on Kimmel, angry that he didn't use his show to confront Trump before the election.
After the election, the left's tolerance for anything other than pure leftist propaganda fell off a cliff. Now, all they want is a liberal echo chamber, something that Colbert is more than happy to provide.
So his ratings are up, but the show has gotten considerably worse.
Watch his latest unhinged rant against Donald Trump on the next page: