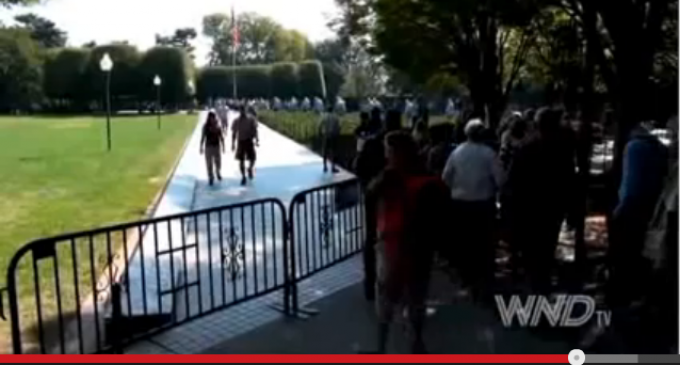 It's obvious Obama wants to make the public feel the pain of the shutdown with his "Make it hurt" tactics.
Now we have civil disobedience by our veterans at the Veteran's Memorial this week and today by people at the Lincoln memorial.
People are coming together online and offline surrounding these events.
Ooops! Is that what you wanted, Mr. President? Americans coming together in the spirit of patriotism?
Do you think Obama has accomplished what he wanted?
Video:

WND.com