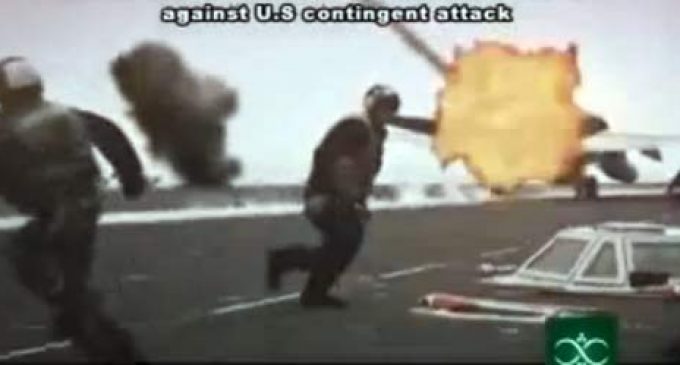 Iran's state-run media is in full swing, encouraging the Iranian population and offending its enemies with propaganda in the form of a documentary showing the simulated bombing of the U.S.S. Abraham Lincoln, Ben Gurion International Airport in Israel, and destroying U.S. targets in the Persian Gulf. The documentary reported the boasts of Iranian leaders to strike out if the were attacked or even felt threatened.
The clip was broadcast amid a clear escalation of anti-American rhetoric and even action by Iran: On Saturday, an Iranian admiral announced that Iran had despatched warships to the North Atlantic, while Iran's spiritual leader Ayatollah Ali Khamenei denounced the Americans as liars who, while professing to be friends of Iran, would bring down his regime if they could. He also said it was "amusing" that the US thought Iran would reduce its "defensive capabilities."
How do you think Iran would fare in a military strike on U.S. or Israeli assets?
Source: Times of Israel
Photo: YouTube Screencapture