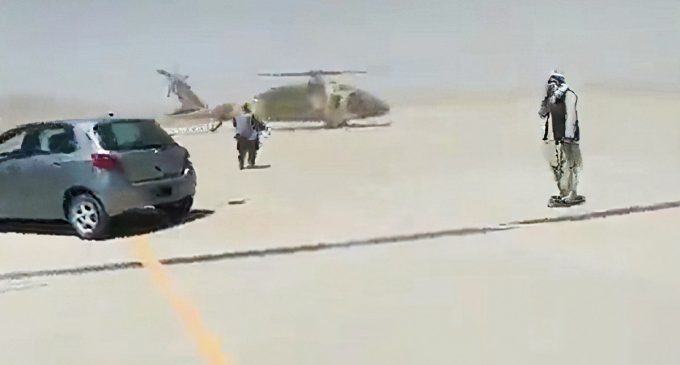 A video making the rounds on social media appears to show the Taliban taking a U.S.-made UH-60 Black Hawk helicopter for a joyride.
"Reportedly a #Taliban captured #Afghanistan Air Force UH-60 Blackhawk at Kandahar. Important to note it is only shown taxiing not flying," Joseph Dempsey, a research associate for defense and military analysis at the International Institute for Strategic Studies, said on Twitter Wednesday.
How important is it that the helicopter is only taxiing and not flying? Not much. Does anyone really believe that the Taliban can't obtain the knowledge to use any of our equipment? They probably only need to ask the spying Chinese or an untold number of other sources for the know-how.
Reportedly a #Taliban captured #Afghanistan Air Force UH-60 Blackhawk at Kandahar. Important to note it is only shown taxiing not flying. pic.twitter.com/xMYX8QJiwa

— Joseph Dempsey (@JosephHDempsey) August 25, 2021