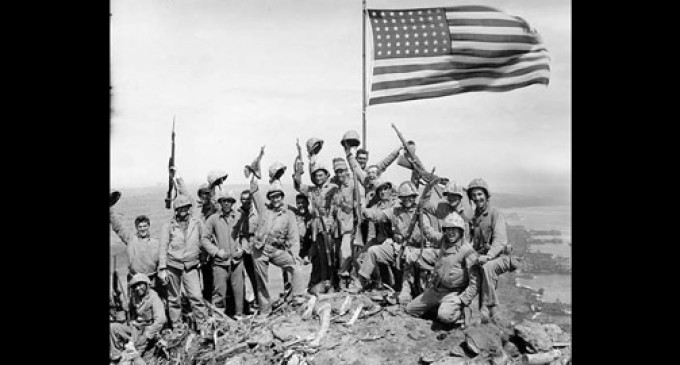 New York City – As we remember and honor all who have served today, it is a good time to take a moment and consider the struggles some veterans face after returning home. Returning to society involves some significant hurdles for some soldiers, but hunger should not be one of them!
CBSNew York reports that as many as 95,000 veterans in New York City now rely on soup kitchens and pantries. That amounts to 40% of veterans in New York City. Margarette Purvis, president and CEO of the Food Bank for New York City, tried to raise awareness about the plight of former service members during a speech in the Bronx on Sunday.
"On this Veterans Day, when we're waving our flags — I need every New Yorker to know — 40 percent of New York City veterans are relying on soup kitchens and pantries," Purvis said.

Purvis added that matters will only get worse now that $5 billion has been cut to the Supplemental Nutrition Assistance Program, or SNAP.
In the current economic climate, jobs are tough to find and giant, expensive social engineering experiments, such as Obamacare only make matters worse, by forcing companies everywhere to move away from full-time employment. Our soldiers did not join the military to defend socialist idealism and they should not have to face it's inevitable consequences when they return to civilian life!
What can YOU do? Thank our veterans by promoting self-sufficiency:
Help support your local food banks and pantries with donations when you can – this is something people in every community can do – without recourse to inefficient government subsidy programs like SNAP.
Help promote employment when you can. Most people and certainly most veterans can appreciate that good jobs are worth far more than a handout!
Vote to end wasteful government programs designed to destroy employment and the economy just so government can create additional controls over us all.