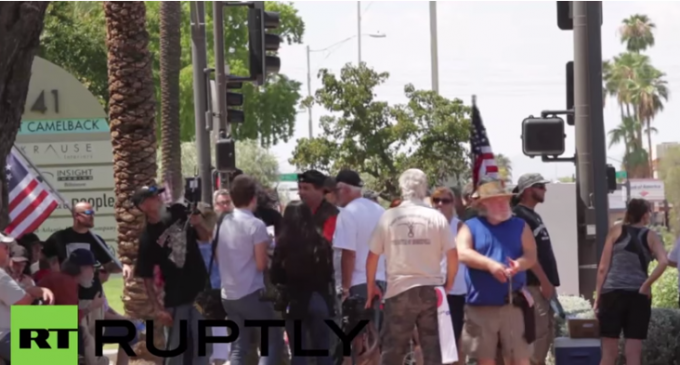 John McCain has come under fire too many times from Rebuplicans to be call a conservative. Everything from his stance on gun control to immigration has been questionable at best. McCain is a RINO….and people are getting fed up with this breed.
The most reason attacks against McCain come from a group of demonstrators and U.S. combat veterans, calling for McCain's arrest outside of his office in Phoenix.
Read more on the NEXT PAGE.