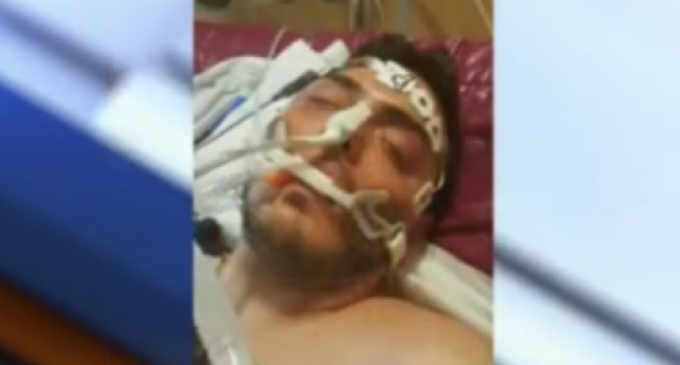 Tasered and pepper sprayed in his bedroom by Arizona police, Kyle Cardenas, a US Army combat veteran with the 82nd Airborne Division, who served two tours of duty in Iraq and was honorably discharged in 2006, suffers from "intense signs of PTSD".  He has filed a notice of claim against the Gilbert Police department for using excessive force.
The VA crisis hotline was called by Kyle's family on his behalf, seeking a crisis team to come to their home.  They specifically asked that the police not be called, unfortunately the VA ignored the request.
Police arrived at the house and Kyle tried to have his dog attack them, while also slamming the door in their face.  The police told him that he was being detained.
Things went from bad to hell very quickly.  View the video and the list of abuses that Kyle endured at the hands of the police on the next page.