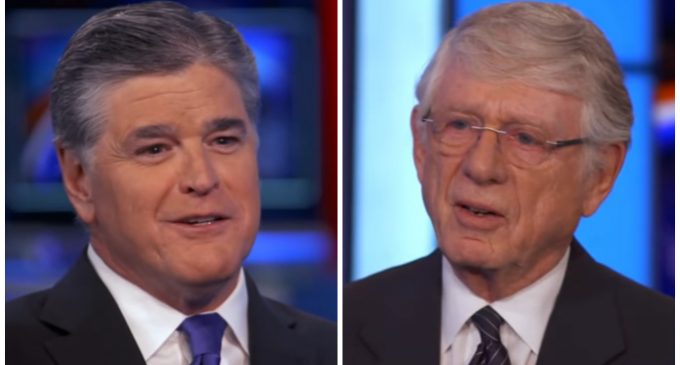 The media has a bias problem. With the exception of Fox News, nearly every major broadcast and cable news source is staffed by left-wing ideologues who can't separate their opinion from fact. It's one of the reasons that the press is one of the least trusted organizations in the United States. While they gleefully report on Trump's less-than-ideal poll numbers, they ignore the fact that their numbers are worse. Far worse.
The media isn't totally blind to bias in the profession — but they only see it when the bias comes from the right.
Last week on Hannity, former Nightline host Ted Koppel looked the Fox News host in the eye and said that he was bad for America.
Watch the awkward moment in the interview on the next page: