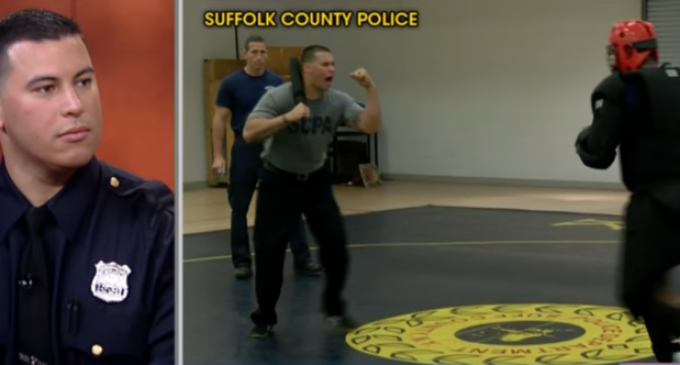 There's no denying that police officers have it rough in these modern times. In this political climate, where social issues reign supreme we've become a society severely out of touch with reality. Everything is sunshine and rainbows. And in cartoon society, one group in particular has been consistently overlooked by the government, especially in the past eight years . . . veterans. The scandals surrounding veterans and their healthcare as been atrocious, especially considering that these brave men and women have fought, gotten wounded, and even died for our country so that all of these snowflakes can continue to flaunt their opinions.
Because of this, it's nice to see a veteran success story make headlines. The Suffolk Police Department in Long Island is about to become the first police department to have a double amputee serve as a fully active police officer. And not only is this individual a double amputee, but he became that way while serving in Afghanistan.
Read his story on the next page.