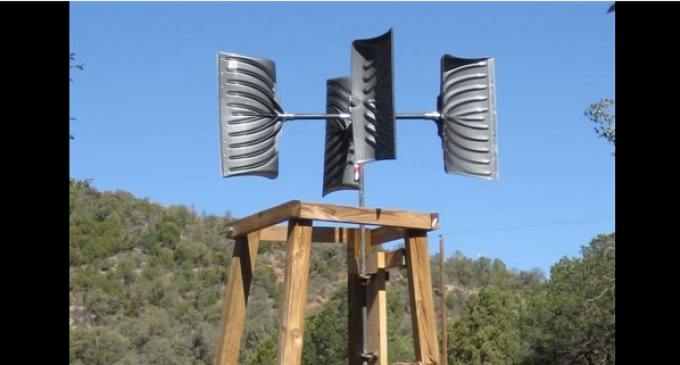 This is one of the most simple wind mills we've found. You can create this power generating wind mill for undrer $200.
You will need:
27″ Snow Shovels
4″ Round Weatherproof Box
4″ Round Weatherproof Cover
Galvanized Pipe Nipple, 3/4-Inch X 12-Inch
EMT Snap N Set Screw Connector, 3/4″
J-B Weld
Self-Drilling Screws
Pillow Block Bearings
A stick of 3/4″ EMT electrical conduit.