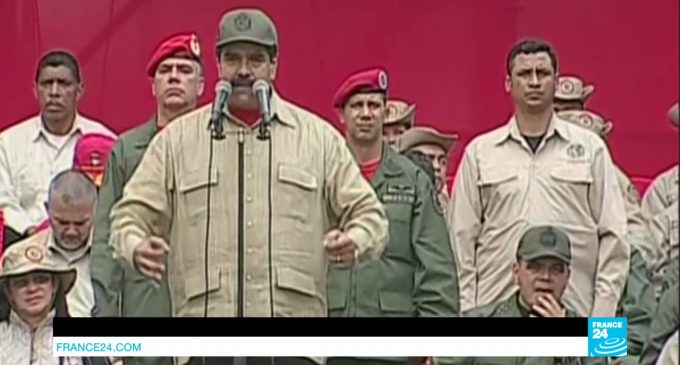 The utopia of socialism so craved by the left gave global opposes yet another reason to be thankful rational thought still exists among those fighting to preserve democracy. Venezuela's opposition-run Congress revealed giant Wall Street investment bank Goldman Sachs is "aiding and abetting the country's dictatorial regime."
This follows a report showing Goldman Sachs had bought over $2.8 billion in bonds from the small poverty stricken country torn apart by civil violence and unrest. The letter from Venezuela's opposition president to Goldman Sachs tears apart the global conglomerate for "making a quick buck off the suffering Venezuelan people" in efforts to support a leftist dictator.
There is a reason Goldman Sachs worked to help put former President Obama in office and counts Hillary Clinton's infamous Foundation as a charity.
The Wall Street Journal published an article last Sunday disclosing Goldman Sachs paid only 21 cents on the dollar for these bonds from the state-controlled oil company PDVSA, "citing five people familiar with the transaction."
Who is all involved with these devious backhand deals going on to support leftist dictators?
More details on this new information surrounding the crisis in Venezuela on the next page