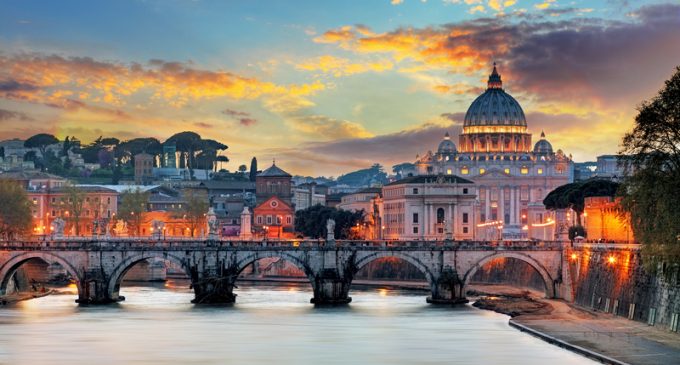 Jesuits control the Knights of Malta, Knights Templar, and Knights of Columbus. It is no coincidence that Pope Francis, the 1st Jesuit Pope, is promoting a widespread organizational shift towards globalism and a New World Order under his leadership.
That is why sex abuse and pedophilia has continued to flourish and be covered up under Pope Francis. It is no secret that the global elite worship Lucifer, organize large mafia-style pedophilia rings, and take part in child sacrifices.
One of Hillary Clinton's greatest heroes and Obama's Interestingly enough as well, is a man named Saul Alinsky, a famed American communist community organizer who wrote the widely heralded leftist book, Rules for Radicals that lists Lucifer in the acknowledgements as being his inspiration and the 1st true radical that defied God and in turn created his new world order.
That is what Pope Francis is attempting to do with the Catholic Church. He is collaborating with the global elite. The Knights Templar and the Jesuits have been conspiring for centuries to maintain control over the minds and lives of people, through any means possible to further their economic and political power. This is the division of the Catholic Church that imprisoned Galileo for saying the earth is round on the grounds he was spreading fake news. Things have not changed. We are still seeing this control tactic reflected in liberal censorship and suppressions of personal freedoms.
Journalists with the Italian daily paper, Il Fatto Quotidiano, reported last week that police busted a prominent aid to one of Pope Francis's key advisors at the Vatican for hosting huge drug-fueled orgies with major church officials. But that wasn't the only alarming revelation uncovered and also serves to reinforce the allegations regarding the global elites sexual perversions in a very peculiar light. And of course, MSM is refusing to touch this piece despite the police reports and strong evidence supporting the story brought to light by Il Fatto Quotidiano. More on the next page