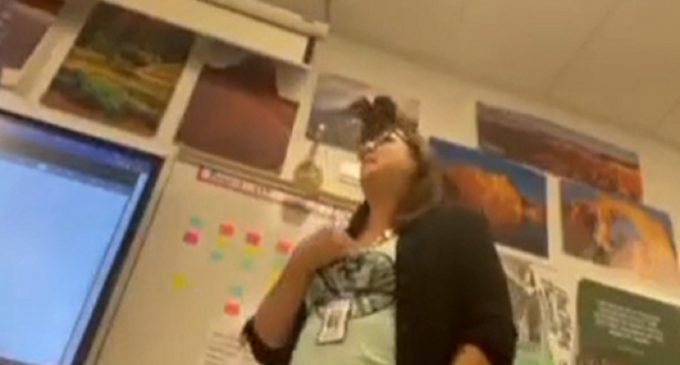 The Alpine School District in Utah says a chemistry teacher no longer works at Lehi High School after an investigation into a video that showed her making controversial and threatening remarks to students during her class.
Teacher Leah Kinyon went on a leftist rant about President Trump, the COVID vaccines and the intelligence of students' parents, among other topics.
"I hate Donald Trump. I'm going to say it. I don't care what y'all think — Trump sucks," she said. "Don't tattle on me to the freakin' admin; they don't give a crap." The rant goes on for several minutes.
"Alpine School District has concluded our investigation of the incident that occured (sic) on August 17, 2021 at Lehi High School. Although the details of a personnel investigation are confidential, the teacher involved is no longer an employee of Alpine School District," the district said in a statement.
Move to the next page for video.