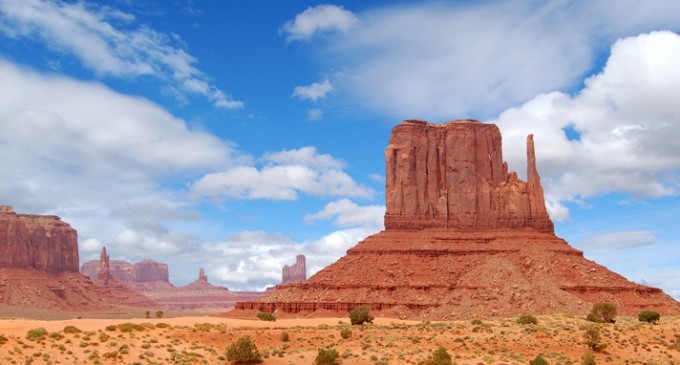 On Dec. 31, 2014 Utah began the process to retake 31.2 million acres of its own land previously under the control of the federal government. Utah consists of 54.3 million acres, so Washington was controlling more than 65% the state.
The "Transfer of Public Lands Act", signed by Utah Gov. Gary Herbert in 2012, is an unprecedented move that directly challenges the authority of the federal government.
Now, since the reclaim has taken place, Utah is gearing up to fight the feds.
MOVE ON TO PAGE 2: