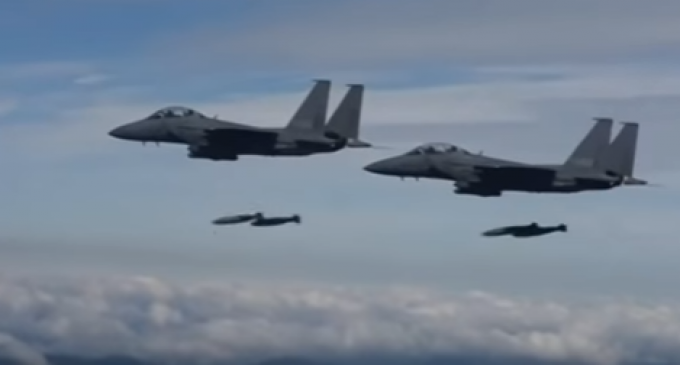 As North Korea ramps up its development of nuclear weaponry and ballistic missile capability in defiance of United Nations sanctions, and the United States vows to protect its allies in South Korea and Japan, US and South Korean military forces continue their annual joint drills.
North Korean dictator Kim Jong-un calls the annual drills a serious provocation that justifies his pursuit of advanced weaponry to protect his country from invasion. However, at the same time, he makes bold threats of launching attacks on his southern neighbor, Japan, Guam and the United States.
China and Russia, the rogue regime's most prominent sponsors, are alarmed by the growing tensions and have called for a de-escalation in rhetoric in order to reach a diplomatic solution.
On the next page, learn how President Donald Trump has signaled the time for talking is over and the bold military show of force the US and South Korea have done right below the North Korean border.