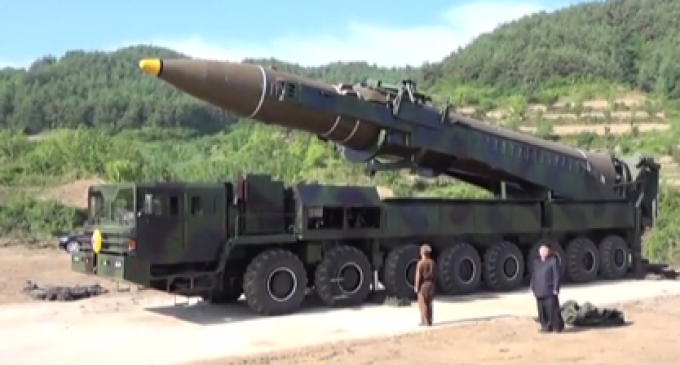 In response to North Korea's recent intercontinental ballistic missile test, South Korea and the United States are now conducting drills in preparation for an attack from the rogue nation.
The drills come amid concerns that North Korea may finally have the capability to strike the United States with a missile launched from the Korean peninsula. While anti-missile defense systems have been put in place to prevent such an attack, it's unknown whether they could reliably shoot down the type of weapon recently tested by Kim Jong-Un.
For a while, it looked as if Chinese-American diplomacy and threats of submarine retaliation — paired with a failed missile test —  publically shamed North Korea into a relatively subservient state. But those delusions have been squashed this week by these recent developments.
Read more about how the United States and South Korea's war prep on the next page: