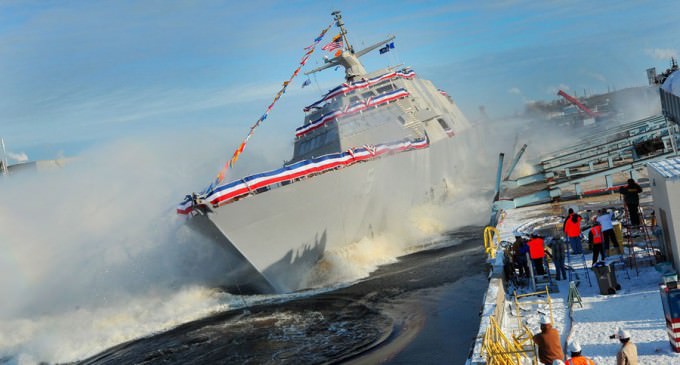 The United States Navy's brand new combat ship, the Milwaukee, broke down on Friday and had to be towed for emergency repair. This happened just three weeks after commissioning and several days of propulsion system problems. While they haven't specified exactly what those problems are, many are blaming it on haste, an overblown budget and concerns over the warship's ability to survive actual combat.
According to the Navy Times, The USS Milwaukee was heading towards its homeport in San Diego when it suffered the engineering failure. It was traveling from Halifax, and planned to stop at Mayport, FL, before making the final trek home.
It was towed more than 40 nautical miles by a salvage ship called Grapple to the joint Expeditionary Base in Little Creek, VA, where it now waits to find out the cause of the failure so that repairs can be carried out. The question on everybody's mind now, is what exactly happened?
105 retired admirals have already warned us of this.
See the initial indications on the next page.