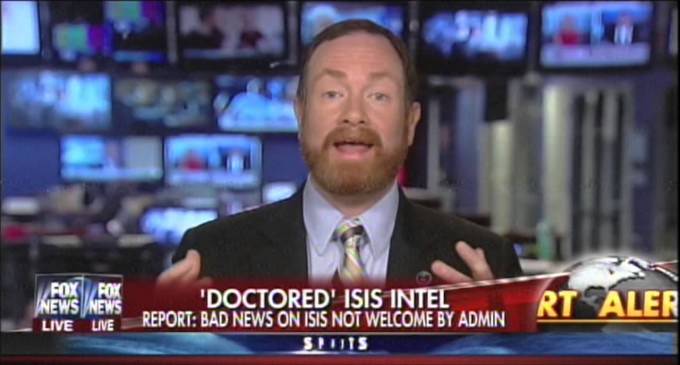 Barack Obama's famous remarks that ISIS was the "JV Team" of terrorist organizations was ludicrous from the moment he said it, but we're low learning that Obama's deceptions go far deeper than his rhetoric.
It is now being reported that he was not only lying to the American people about the threat of ISIS, but that his administration was manipulating intelligence reports in order to fit their own self-written narrative about the insurgence of ISIS in Iraq.
Dozens of intelligence officials have now formally recognized that their reports were tampered with in a way that downplayed the strength of the powerful terrorist organization.
Obama has long showed himself a weak leader, unwilling to take the fight to those who wish death to America, and this only further proves that he would rather deceive his own people than wage a war on those thirsting for American blood.
See The Daily Beast's exclusive report on the following page: