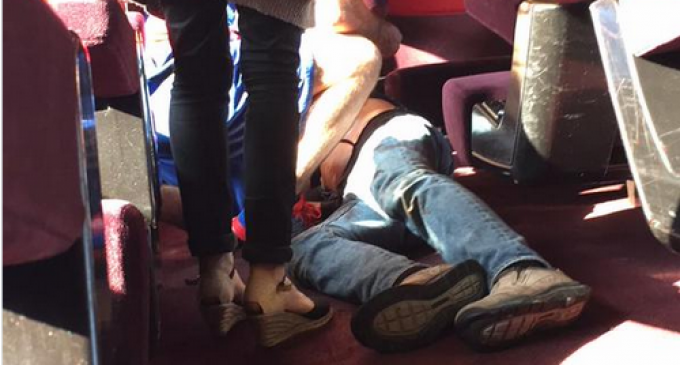 Three unarmed United States Marines traveling on a high-speed train between Amsterdam and Paris thwarted a terrorist attack when a gunman with an assault rifle opened fire, injuring three people.
The terrorist suspect had a knife and at least six full magazines of ammo, each holding almost 200 rounds.
The incident occurred at 6PM local time near Arras in northern France.
Go To Page 2: