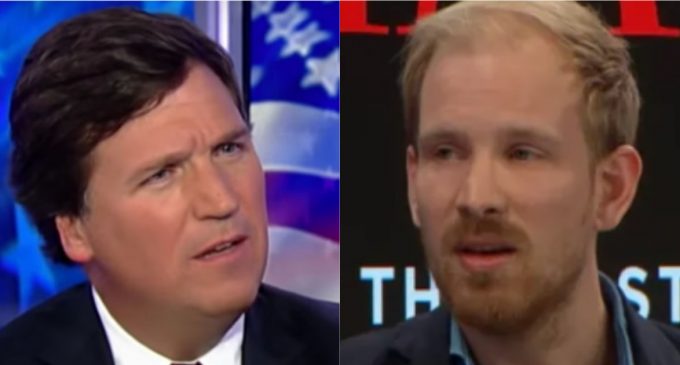 YouTube Channel NowThis News has leaked previously unaired footage of an interview that Fox News didn't want you to see.
The footage appears to have been clandestinely filmed in a control room inside 1211 Avenue of the Americas. In it, Fox News Host Tucker Carlson can be heard cursing out Dutch economics writer/historian Rutger Bregman and dropping several expletives after the two got into a heated debate about the globalist elite and taxing the rich.
"I went to Davos to speak truth to power," Bregman told Carlson. "And I'm doing the exact same thing right now. You may not like it. But you're a millionaire funded by billionaires and that's the reason why you're not talking about these issues."
"But I am talking about these issues," Carlson replied, at which point Bregman said that Carlson's opposition to the global elite was disingenuous. Following the accusation, Carlson told Bregman to go f*ck himself.
See the unaired footage on the next page.