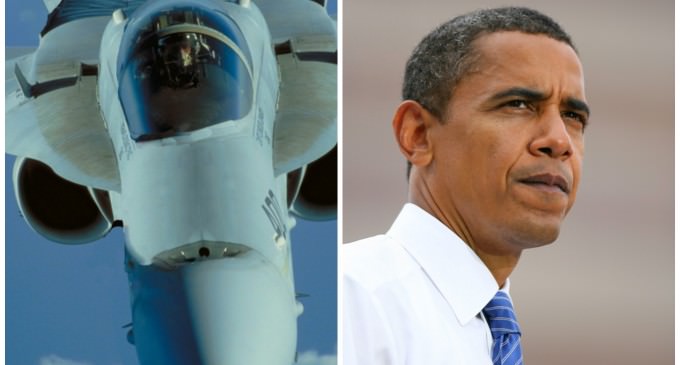 Congress has uncovered some shocking information about the Obama administration's strategy for fighting ISIS: during 75% of the missions flown by US pilots against the Islamic State, they were expressly prohibited from dropping their loads on the enemy.
This staggering lack of action stems from  President Obama's unwillingness to entertain even minimal civilian causalities in the battle against ISIS, telling military officials who said that there is always collateral damage in war, "No, you don't understand. I want no civilian casualities. Zero."
This incomprehensible policy came to light in a hearing arranged by House Foreign Affairs Committee Chairman Ed Royce (R-CA). Grilling administration and military officials, Royce voiced his confusion over how we have been bombing ISIS for over a year now, and yet the group seems more active than ever.
After learning the reason why that was the case, he could only express disdain. "I don't understand this strategy at all because this is what has allowed ISIS the advantage and ability to recruit," he told the committee.
For more about Obama's blocking of anti-ISIS airstrikes, turn to the next page: