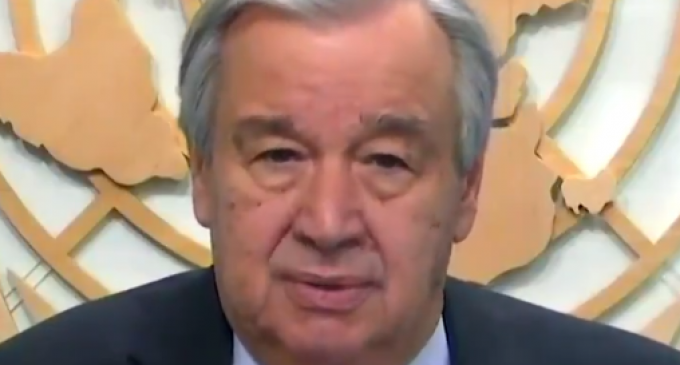 As the United Nations on Friday commemorated the 75th anniversary of the adoption of their founding instrument of the globalist organisation, the U.N. Charter, U.N. Secretary General Antonio Guterres said there is need for a supreme body of 'global governance' that has real 'teeth.'
"We need a networked multilateralism, bringing together the U.N. system, regional organisations, international financial institutions and others. And we need an inclusive multilateralism, drawing on the indispensable contributions of civil society, business, cities, regions and, in particular, with greater weight given to the voices of youth," Guterres said at a virtual press conference Thursday.
No doubt Guterres looks upon the chaos currently gripping our nation with bated breath. The family of George Floyd, whose death at the hands of law enforcement ignited all the mass rioting, sent a letter to the United Nations asking for its help in disarming police officers in the United States after Floyd's death.
Move to the next page.