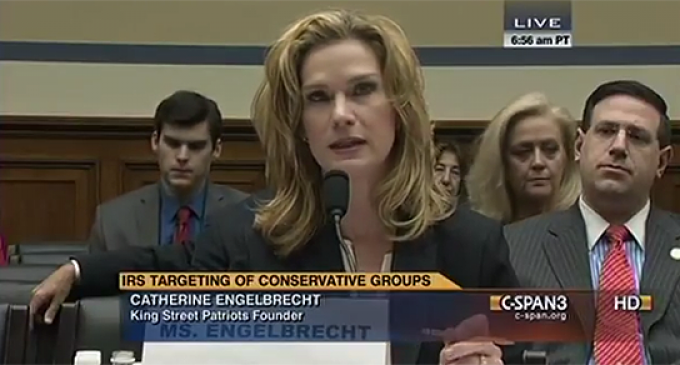 Listen to Catherine Engelbert testify that after submitting an application for the non-profit conservative groups, "Through the Vote" and "King Street Patriots", her an her husband were subjected to 15 instances of audit or inquiry by the feds and the IRS.
Prior to her becoming politically involved, they had never been audited or investigated before.
Mrs. Engelbert states that each attack has done nothing but strengthen her resolve: "My experience at the hands of this government in the last 5 years have made me more determined than ever than before to stand before you and to all of Americans that I will not retreat, I will not surrender, I will not be intimidated and I will not ask for permission to exercise my Constitutional rights."
She brings up the point that many citizens have folded under this oppression. Thank you Mrs Engelbert for your testimony, your resolve and for your patriotism!