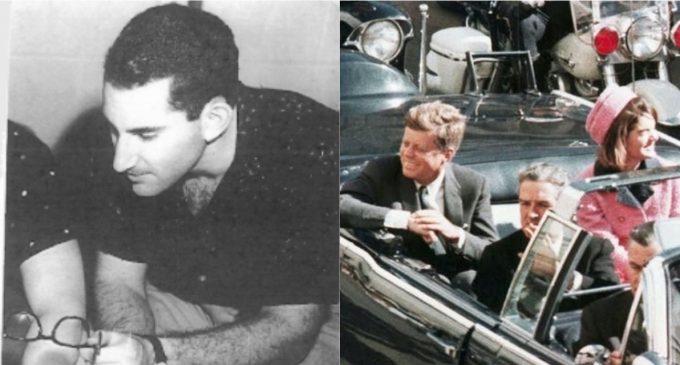 During 2017 and 2018 President Trump forced the release of some 53,000 CIA documents pertaining to the JFK assassination that had been withheld from the public for more than a half-century.

The mainstream media barely covered the releases despite the fact that the documents contain information that sheds new light on the tragic event.
Here's one paragraph that defies the narrative given to the public:
…the "Surgeon General's Report" on the assassination stated that the first bullet entered the President's throat below the adams apple, clearly showing that two persons were involved with the first shot being fired from the bridge across the park way in front of the car.
There are still 15,584 unreleased documents that Trump ordered to be withheld until April 2021 due to 'protect against identifiable harm' to law enforcement officials or foreign affairs.
"I agree with the Archivist's recommendation that the continued withholdings are necessary to protect against identifiable harm to national security, law enforcement, or foreign affairs that is of such gravity that it outweighs the public interest in immediate disclosure," the president said. "I am also ordering agencies to re-review each of those redactions over the next 3 years. At any time during that review period, and no later than the end of that period, agencies shall disclose information that no longer warrants continued withholding."
After the releases, it was discovered that two U.S. Army cryptographic code operators who overheard the JFK assassination plan were thrown into mental institutions after "attempting to report it." Turn the page for the full story: