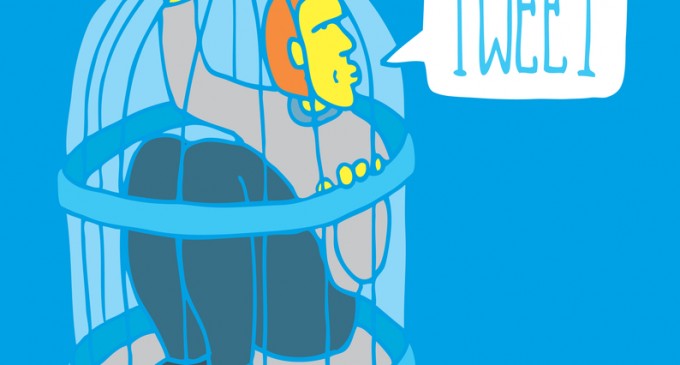 Just as many on the right suspected, Twitter is abusing its new "anti-harassment" guidelines to silence users who don't conform to politically-correct opinions and ideas.
Granted, the site doesn't outright ban conservatives from the site. According to an inside source who spoke to Breitbart Tech, the social media site has developed a stealthy new technique called "shadowbanning". The source's claim was corroborated by an editor with a separate publication, increasing the credibility of the story.
Per the source, Twitter keeps lists of users, splitting them into two groups. Users on the "whitelist" are marked for special treatment by the site, and as such get priority ranking in search results. People put on the "blacklist", however, not only have their posts hidden from the search engine but from other users' timelines as well.
We'll give you one guess as to what kind of people have been placed on the "blacklist" so far.
Read about the users placed on Twitter's "blacklist" on the next page: