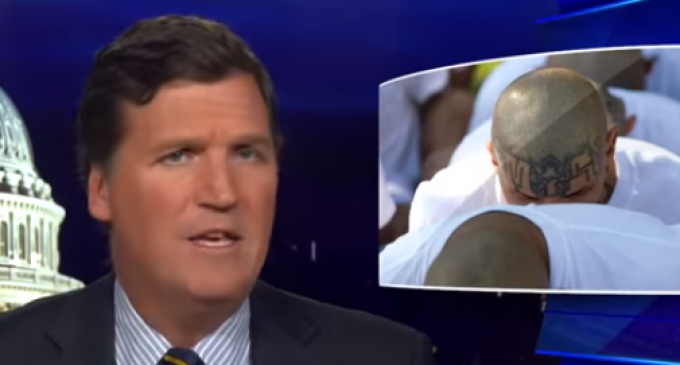 Fox News Channel host Tucker Carlson has sounded the alarm regarding radical legislation introduced in the House of Representatives that would totally gut existing immigration policy designed to keep criminal illegal aliens out of America or deport legal immigrants who've committed serious crimes.
In his monologue Thursday evening, Carlson revealed the New Way Forward Act sponsored by 44 House Democrats, including radical newcomers Ilhan Omar and Alexandria Ocasio-Cortez.
The bill is 4,400 words long, which is almost exactly as long as the U.S. Constitution. The goal of the legislation is to totally revamp immigration law to ensure that criminals can move to the United States and settle here permanently with full immunity. It also would prevent deportation of legal immigrants who commit an "aggravated felony" or crime of moral turpitude such as molesting children.
Naturally, the proposed bill has received virtually no media coverage. Democrat supporters clearly want to push it along without raising any serious opposition.
Is this simply a continuation of Barack Obama's "Transformation of America?"