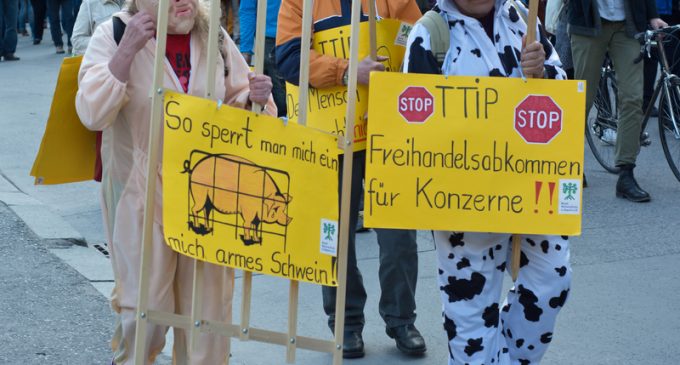 The Transatlantic Trade and Investment Partnership (TTIP) has been declared dead by leaders of France and the German Minister of the Economy.  After three years of negotiations involving the U.S. and Europe, including fourteen rounds of talks, no agreement as been reached on anything.  Only central governments can string things out that long and get nothing done. Yet this time it might be for the best.
The thing is huge and would have touched on innumerable aspects of trade between the United States and Europe
So what is the significance of the failure of the parties to come to agreement?