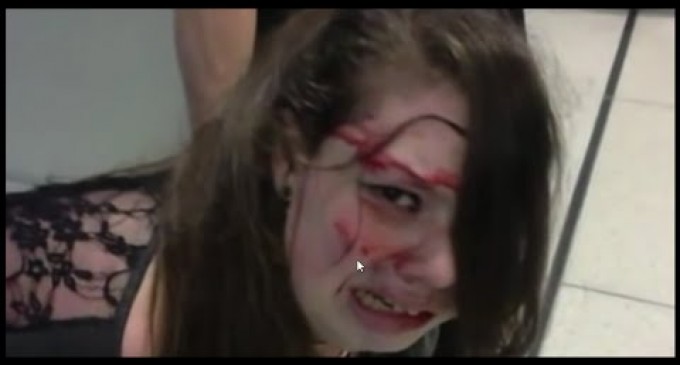 Hannah Cohen, a 19-teen-year-old with a tumor on her brain stem and who has traveled between St. Jude Hospital and her home in Chattanooga for the past seventeen years, was accosted at Memphis International Airport by TSA and airport police.
Hannah is partially deaf, blind in one eye, paralyzed, and easily confused, so when she set off the metal detector at the security checkpoint, it frightened her.
Her mother, Shirley Cohen, tried to inform the TSA agents about her daughter's condition and her confusion, but the police kept her away.  Hannah, trying to get away from the TSA agents who wanted to scan her again, was thrown to the ground, smashing her head on the floor.
She was handcuffed and bloody, as she was let out of the Airport and locked up in Jail East.
Watch the video interview with Hannah's mom and read more on the assault and the pending lawsuit filed against the TSA by Hannah Cohen on the next page.