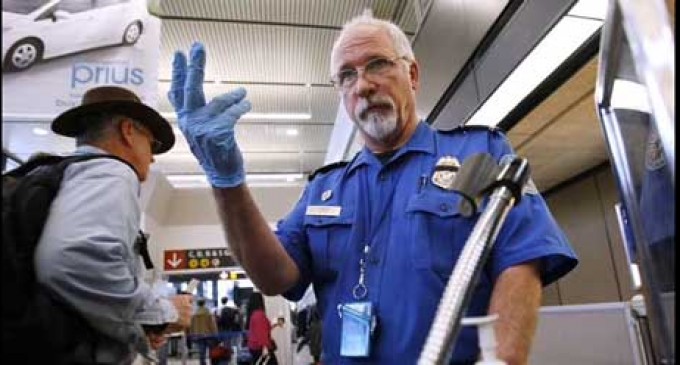 The Transportation Security Administration (TSA) has confiscated a 2-inch prop pistol belonging to a sock monkey. I'm sure we all feel safer!
The sock monkey, named "Rooster MonkBurn" after Wayne's "Rooster Cogburn," may look innocent, but it was his pistol that attracted the attention of a TSA agent in St. Louis, Missouri.

Phyllis May, who runs a small business selling sock monkey dolls out of Redmond, Washington, was traveling from St. Louis to Seattle with her husband when she realized her carry-on luggage wasn't coming through baggage inspection.

Soon after she realized her luggage was missing, a TSA agent held it up in the air and asked whose bag it was. May recognized it and spoke up. In her bag were a couple of sock monkey dolls and sewing supplies, along with Rooster Monkburn's 2-inch toy pistol accessory.

"[The TSA agent] said 'this is a gun,'" May told local King 5 News, which broke the story. "I said no, it's not a gun it's a prop for my monkey."

"She said 'If I held it up to your neck, you wouldn't know if it was real or not,' and I said 'really?'" May recalled.

The agent wasn't swayed by May's explanation, and eventually told her that she would have to take the gun. The agent added that procedure dictated she'd have to call the police.

"I said well go ahead," recalls May. "And I said really? You're kidding me right, and she said no it looks like a gun."

Although May stated she was "shocked" and "embarrassed" by the incident, she also tried to take a lighthearted look at the situation.

"Rooster Monkburn has been disarmed so I'm sure everyone on the plane was safe," she said. "I understand she was doing her job but at some point doesn't common sense prevail?"

Ultimately, the agent did not call the police and returned the monkeys and sewing supplies to their owner. The toy gun, however, remains in TSA custody.