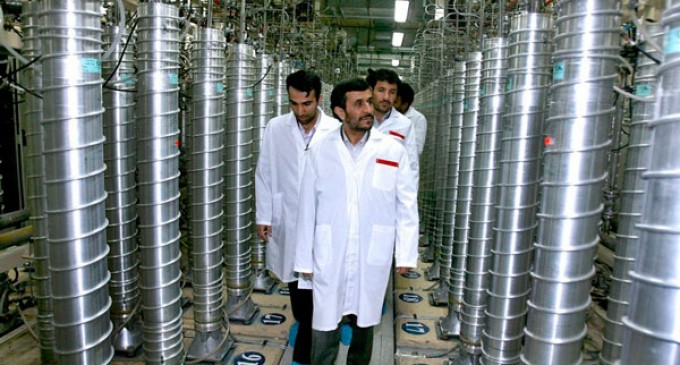 What makes President Obama think Iran is a trustworthy nation, worth negotiating with? Why ease sanctions when the country has treated the deal it's just signed with the West with such disdain?
Iran will pursue construction at the Arak heavy-water reactor, Foreign Minister Mohammed Javad Zarif was quoted as saying on Wednesday, despite a deal with world powers to shelve a project they fear could yield plutonium for atomic bombs.

France, one of the six powers that negotiated Sunday's landmark initial accord with Iran to curb its disputed nuclear program, said in response to Zarif's statement that Tehran had to stick to what was agreed in the Geneva talks.

The uncompleted research reactor emerged as one of several big stumbling blocks in the marathon negotiations, in which Iran agreed to restrain its atomic activities for six months in return for limited sanctions relief. The agreement is intended to buy time for talks on a final settlement of the dispute.
The President, busy pardoning two turkeys at the White House, did not release a statement on the Iranians violating an agreement that isn't yet a week old. There's no clear indication as to what, if anything, the White House can do.
Source: Rare
Photo: President.ir