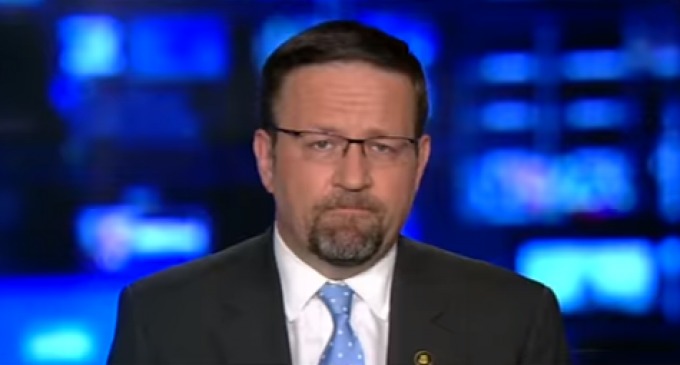 It has become abundantly clear that the line in the sand regarding us versus them, in regards to fake news and America, has been dynamically drawn with marks of clarity so crystal and so transparent as to blind those who feign objectivity.  The fake news mills that have thoroughly replaced what may have once been a faithful journalistic pursuit of the truth now dominate the landscape of lies.  Sean Hannity famously announced one night, "Journalism is dead!"  While that has been true for quite a while, it now comes down to reporting.  Not only is journalism dead, but reporting has by and large become an old-fashioned notion of the past as well.
Think about what reporting actually entails.  Reporting in the military, for instance, must be truthful and accurate.  Coming from a background of military intelligence and operations, my job in the US Army was ensuring that information from one commander to another was as dead-on accurate as possible.  In (what was) West Germany, my first overseas duty station near Wiesbaden Air Force Base, I was the single most informed E-5 and below on the post.  Why?  I had the illustrious duty of being the specialist who sat in on the Battalion Commander's weekly meeting with all the heads of the departments, from the S-1 (personnel) to the Motor Pool.  I took the meeting minutes, typed them up, distributed them and ensured any follow-up.
The one key to these notes was that they were all-encompassing, accurate, and above all, truthful.
Truthful reporting is imperative in the military.  If it is not, lives will be lost.
For the mainstream media, it is not about truth.  Lives are not lost in the real sense, however, reputations are destroyed.  And that is the reality of fake news.
Deputy Assistant to the President, Dr. Sebastian Gorka, has come forward to put his finger on the culprit in this war of words.  Gorka has named the enemy of the American people.  Like it or not, it's all-encompassing, it's accurate, and above all, it's truthful.
Turn to the next page to find out who he has named as America's enemy and what the Trump administration intends to do about it.  Prepare yourselves for stark reality!