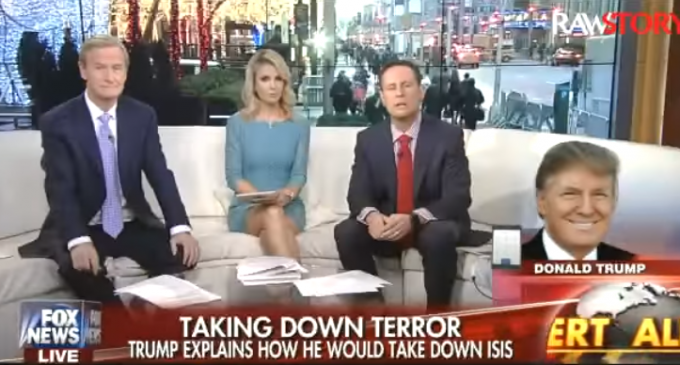 When it comes to ISIS, a Donald Trump administration would pull no punches.
Criticizing President Obama's ineffectual strategy against the jihadist group, the 2016 candidate and GOP frontrunner vowed to hit them where it hurts, saying in an interview on Fox News that he would be willing to "take out" family members of ISIS operatives.
Reasoning that the radical Muslims in ISIS aren't nearly as eager to die as they say they are, Trump argued that threatening to punish not just them but their loved ones as well would weaken their morale and thus the organization's ability to fight.
When pressed on the possibility of collateral damage by the host, Trump waved the question away, noting that the terrorist outfit regularly uses civilians "as human shields" to protect it's fighters and discourage American forces from attacking them. Unfortunately for the extremists, such deceptive tactics wouldn't work in a Trump presidency.
Read more about the Donald's statements on the next page: