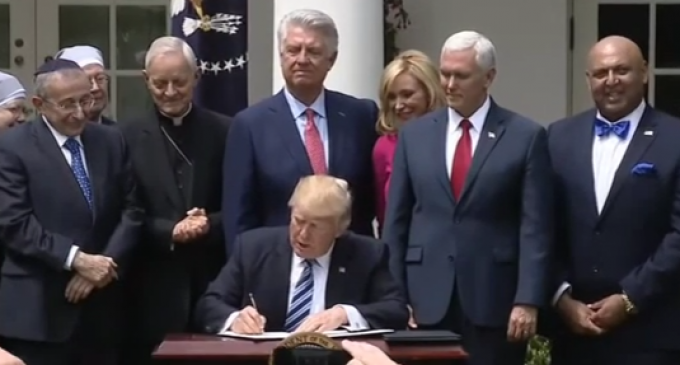 When Donald Trump picked Mike Pence as his running mate, many analysts thought that New York billionaire was simply trying to pander to middle-American conservatives. But his next move may prove that Pence wasn't just a strategic play. In fact, both men may share common ground regarding Pence's most controversial decision as Indiana governor.
In 2015, Indiana governor Mike Pence signed the Religious Freedom Restoration Act. The legislation made it so that an employee could not be forced to act against their closely held religious beliefs in the workplace.
Despite the bill's clear intentions — and assurances from Pence that it would not be abused — liberal groups claimed that the bill was anti-LGBT. Ever since, Pence has struggled to shed his anti-gay image.
But Trump doesn't seem to think Pence was harmed by the controversial legislation. Instead, Trump now appears ready to sign a similar order on the federal level.
Read more about Trump's religious liberty executive order on the next page: