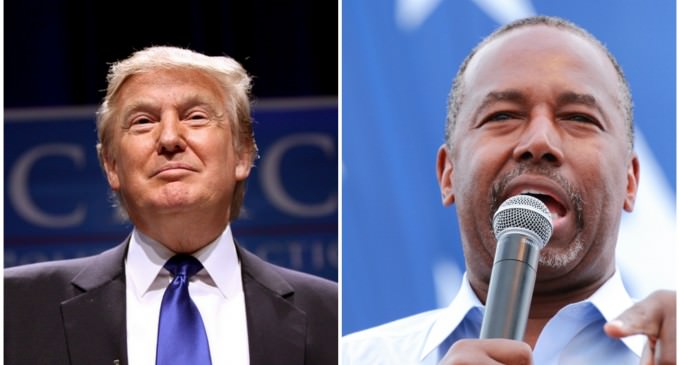 Trump remains strongly in the lead, with his closest contender, Ben Carson dropping down to a shared second place according to the most recent NBC News/Survey Monkey poll.
Carson and Trump were in a dead heat with 26% last month, but the new numbers are in and Trump has gained 2 percentage points and Carson has dropped to a shared 18% with Senator Ted Cruz.
Among white evangelicals, Carson still leads with 25 percent, yet even in this, his lead has slipped by 8 points since last month. Trump and Cruz are in a neck and neck tie with 23/22 percent with evangelicals, slowly whittling away at the Carson support in this group.
Trump is keeping it real with Americans and they like it. He continues to say what they are thinking, bucking the politically correct speech of the traditional GOP and Democrat field.  This clarity in beliefs has resonated with his supporters and is winning others, the undecided and independents to his camp.
Read more on the next page.