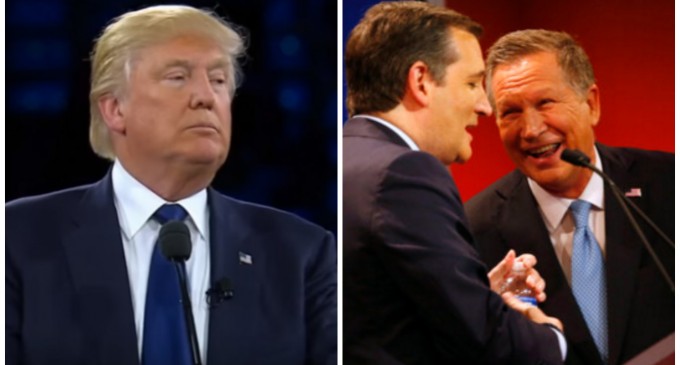 Fresh off the refusal of leading Republicans to endorse him for the presidency, Donald Trump is reportedly ready to go at it with them when election time rolls around.
According to an anonymous source said to be close to the GOP nominee, the Donald is considering creating Super PACs to combat potential reelection efforts by Texas Senator Ted Cruz and Ohio Governor John Kasich. The planned move is reported to be a response to both figures failing to endorse him at the party's national convention earlier this week.
The source explains that Trump would invest as much as $20 million in groups challenging Cruz and Kasich should they run for office again. However, they continue to say that the Republican candidate will be willing to spend tens of millions more dollars in order to ensure that his former rivals for the GOP nod do not retain their highly-visible platforms.
Learn more on the next page: