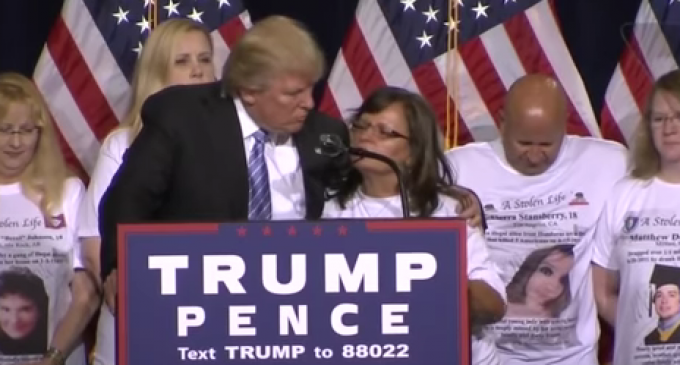 Maybe CNN should have thought twice before they decided to do battle with someone who knows how to play their game.  CNN is used to calling all the shots, controlling the "news" its staff reports and the way it's spun.  Didn't work too well for them last Wednesday when they were out-maneuvered by Mr. Trump.  What did he do that so irritated CNN?
Trump brought the parents of young people killed by illegal immigrants on-stage with him during his speech in Arizona last Wednesday on that very subject.  As a result, CNN couldn't cut away to a panel discussion like they did during the Republican convention when he did the same thing.  Instead, they had to air these parents' remarks.
Score Trump, one.  CNN, zero.
Want the details?